Who is he - the Boss, Father-Pekka, A-P, Dad - or Antti-Pekka, the CEO and founder of Valkea?
The man who sits around sipping coffee while chatting with staff or guests, the one who greets the first early breakfast eaters from behind the reception counter. The same guy, who normally spends every single winter days on his snowmobile leading a safari, washing dishes in the Valkea restaurant kitchen in the evening after he during some minutes in between the safari and the kitchen work ensures all logistical operations for the next day are under control, let alone for the coming week or month. Paying bills and arranging staff work issues must be his hobby - otherwise, when would he have the time and energy? And during all of this chaos, fun and hurry, he at the same time always does what he does best; plans and creates visions for the future. 
We, the staff and colleagues, often simply refer to him as "the boss", but also A-P (short for his full name "Antti-Pekka"), or frequently also as "Dad" or "Father-Pekka". Even if his company nowadays is a lot bigger than a family company, he certainly makes sure that the family is in. Part of Valkea is or has been also his wife, son, daughter, grandson, brother and childhood friend. For the rest of us he is kind of an extra father, someone who fixes problems, tells us what choice to take or what we can do differently :).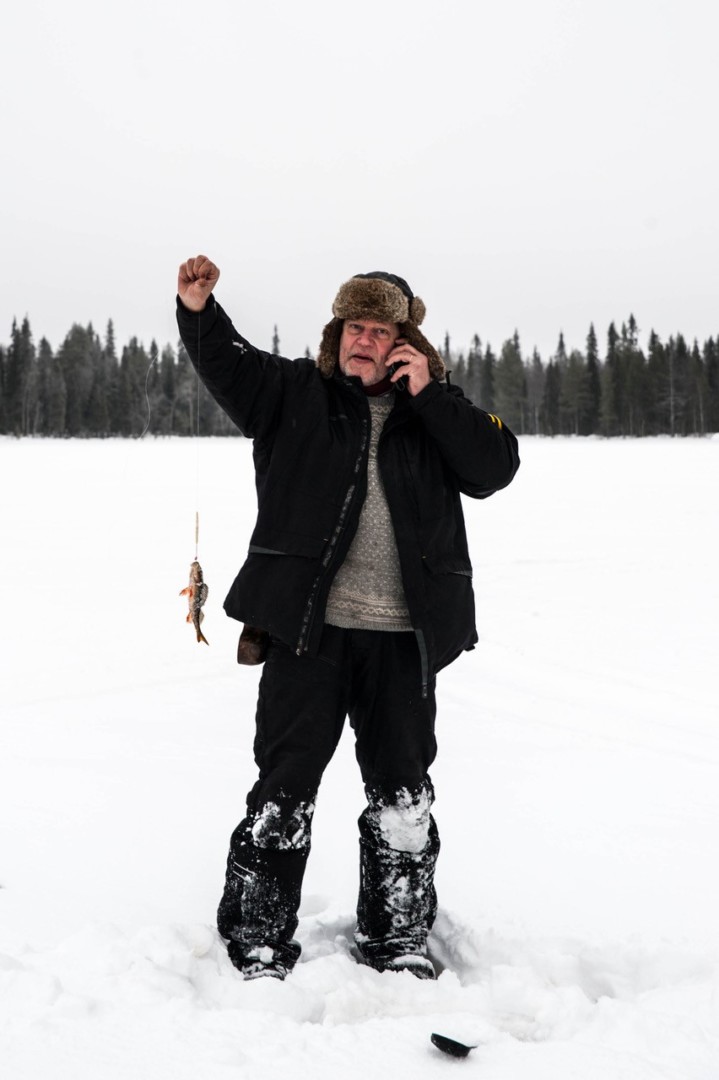 Born in September 1958, in the small neighboring village Ylitornio, he got his first job when he was 13 years old as builder's helper. As a young adult he work several years making cheese at the local cheese factory. However, his heart was never beating very hard for either building or makings cheeses.
What was important for him as a young man, besides his family, was spending time in nature hunting and fishing. When the owner of the cheese factory changed, and it became clear for him that he would be required to work on the first day of the moose hunting season (which is the D-day for hunters), there was no question about it anymore. As he closed the door to a future of making cheese, he opened one for the dream vision of his future. The vision of spending his time outdoors doing what he loves to do, the same time as sharing this with others and best of all - earning an income from this.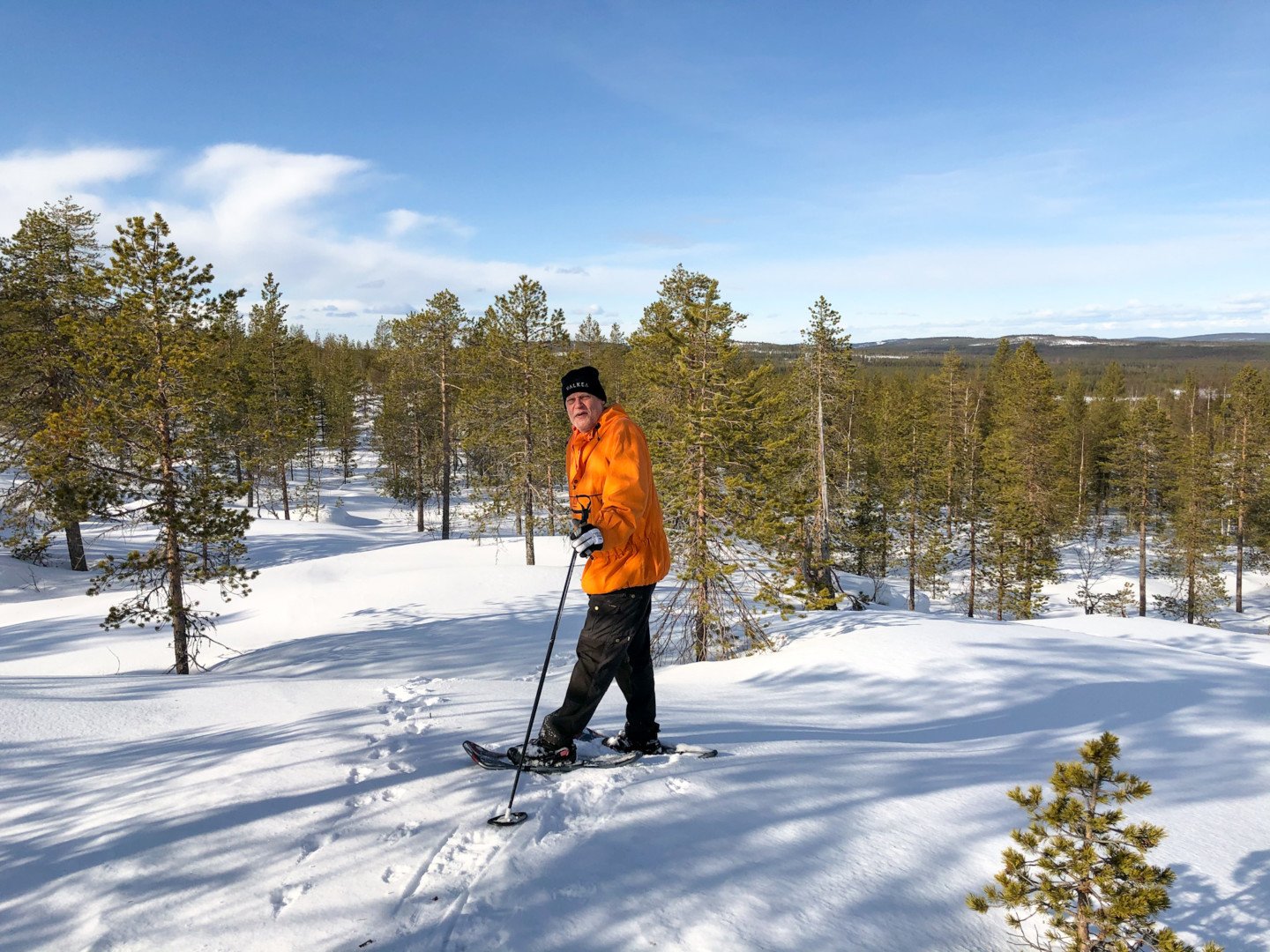 His friends and the bank thought he was crazy. But then, only a person who had a top grade in faith and a fail in mathematics could ever be serious about starting a tourist business in this part of Lapland. At that time, a foreign visitor to the village was so rare it would have been mentioned in the local newspaper. But  A-P had faith and a clear vision of the future, thus he became a freelance tourist guide for hunting, fishing, snowmobile and skiing trips. 
As the years went by, with the company founded in 2002, tourists in the village was no longer a rare sight. At first, he rented lodges for the guests, as of course accommodation and food was required to bring the foreign guests into the nature. Even if Antti-Pekka saw - and still sees - lodge and food as kind of a necessary evil, he did realize that this part is an important part of the experience. To be able to maintain his vision of what he wants to offer guests, he had Valkea Lodge built in 2016. The concept of his lifestyle shows in the high quality, but yet simple ecological log cabins and restaurant, that lays hidden in the pine forest by the foot of the Ritavaara mountain, gazing over the lake Valkeajärvi. "Valkea" was a natural choice of name for the resort - an old Finnish word meaning "white", "light", or "fire".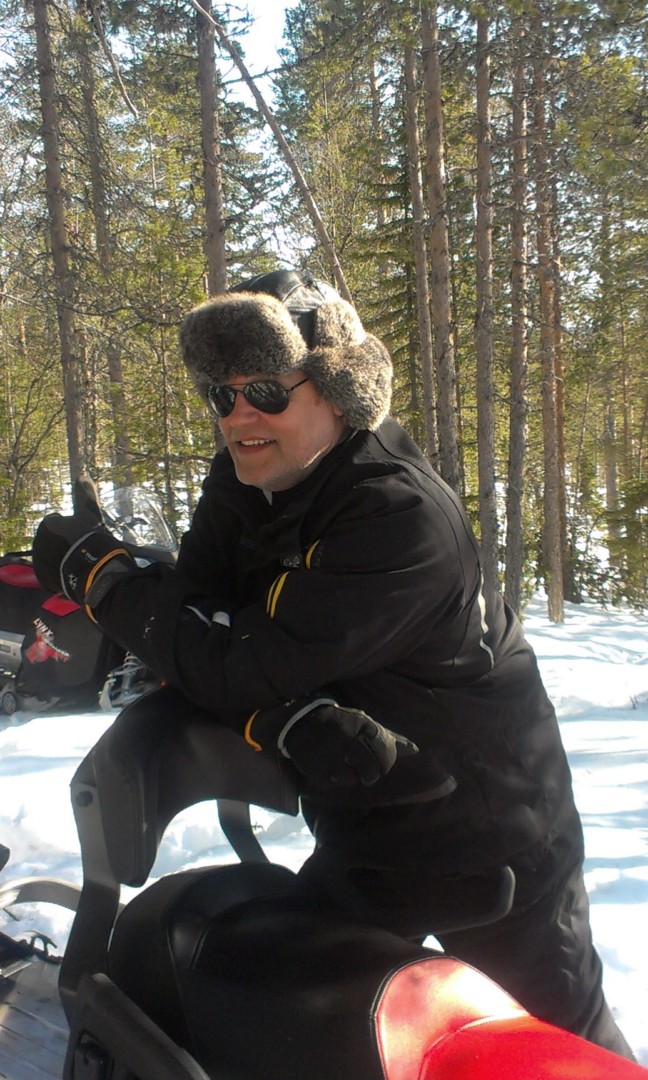 This autumn, there has for obvious reasons been more sips of coffee together with the staff than guiding foreigners. He has what may seem surprising, an aura of calm and peace. I asked him, how is it he can be so relaxed when the tourist industry is far from "business as usual"? He answered that it is simple - he accepts what is, and the things that is not in his power to change. He still has the same faith in the future of sharing our nature and the wellness it brings us.
But to be honest, I think he also learnt to calculate numbers quite accurately, and his peaceful view of the future does not rely only on faith :). 
                                                                                                                                                                                                         - Mia Bonn